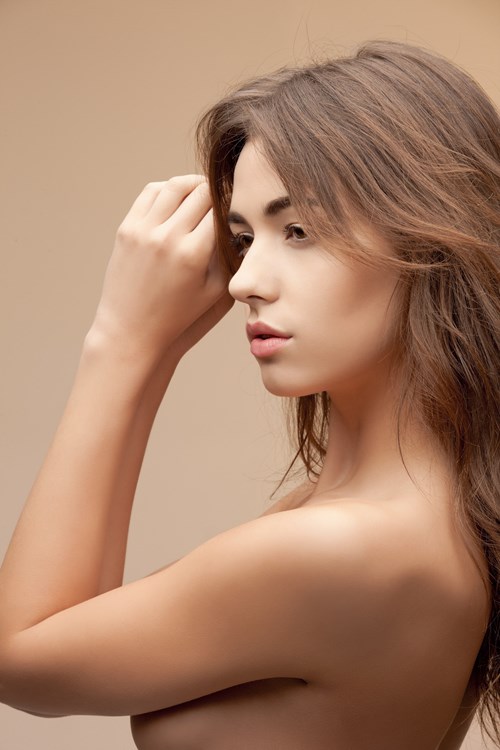 Upper Arm Lift/Reduction (Brachioplasty)
Upper arm lift/reduction is a surgical procedure to remove loose skin and excess fat deposits on the upper arm. This is can be achieved by liposuction, surgery or a combination of both of these techniques.
The procedure is performed using a general anaesthetic and takes between one and two hours. It can be done as a day case or with an overnight stay in hospital. The size and position of the incision will depend on the technique used. Swelling and bruising is normal after this procedure but discomfort is usually minimal. The stitches will be dissolvable  and the dressings can be removed after seven days. You can shower after approximately four days but should keep the dressings dry.
What is Arm Lift Surgery?
Arm lift surgery or Brachioplasty, as it is medically known involves procedures to surgically reshape the underside of the upper arms. The area from the armpit to the elbow tends to accumulate fat, with stretched skin giving an uneven look with small mounds of fat attracting the wrong kind of attention and often called 'Bingo Wings'. Arm lift surgery in the UK helps to lend a toned and balanced appearance through a relatively simple procedure.
Who should consider the arm lift surgery?
Arm lift surgery in the UK is typically preferred by individuals who experience drooping and sagging of the upper arms.  Many individuals find that diet and exercises are unresponsive, offering little or no results. Individuals who suffer from loose skin following weight-loss, or lymphoedema who find the need for reconstruction or reshaping of their upper arms also look towards brachioplasty as a corrective procedure.
Preparing for surgery
Arm lift surgery in the UK involves a certain amount of preparation on the part of the patient.
This is performed under general anaesthesia; it requires patients to be free from nicotine at least four weeks prior to the procedure
Medical history needs to be shared with the consultant specialist to control any possible adverse effects.
Patients undergoing arm lift surgery in the UK need to understand that the procedure involves scarring that will be permanent but generally will fade significantly over time.
After the treatment
Post arm lift surgery in the UK, patients need to manage with the following.
Occasionally a temporary drainage tube is placed into the wound to drain fluids that may accumulate.
Mild discomfort and pain in the upper arm
A loss of sensation in the area
Compression dressing to manage the swelling
Wrapping of bandages around the upper arm
| | |
| --- | --- |
| Operation Time | 1.5 hours |
| Anesthesia | general |
| Nights in hospital | 1 |
| Common Risks | bruising, swelling, temporary numbness, temporary skin irregularity |
| Uncommon Risks | bruising, swelling, temporary numbness, temporary skin irregularity |
| Pain and discomfort | 3 – 7 days |
| Follow-up after surgery | As required, 1 week, 2 weeks, 3 months |
| Time off work | 2 – 3 weeks |
| Sports | 2 weeks – walking |
| | 4 weeks – jogging |
| | 6 weeks – everything |
| Result | 12 weeks until final result scars continue to improve over 18 months |
What happens at my first consultation?
During your consultation it is very important that you fully discuss the procedure, the risks, the results and the aftercare. Each case is different so an individual consultation including an examination is very important.
What happens after my first consultation?
You will meet with our surgeon to discuss the pros and cons of your procedure. In this consultation it is very important that you feel you have time to adequately explain to your surgeon your aims from arm reduction surgery.
What should I look for when choosing a surgeon?
You should ensure that the surgeon has all the relevant qualifications and accreditation.It is also important to establish just how many procedures the surgeon has carried out. Our surgeon is UK accredited and is a fully-qualified GMC registered Consultant Plastic, Cosmetic Surgeon, he is a member of the British Association of Aesthetic Plastic Surgeons (BAAPS) in addition to being a member of the British Association of Plastic, Reconstructive and Aesthetic Surgeons (BAPRAS). Our surgeon is also a member of the American Society of Plastic Surgeons (ASPS), the Association of Breast Surgery (ABS) and the British Association of Surgical Oncology (BASO). Our surgeon has also been awarded prestigious fellowships including Royal College of Surgeons of England FRCS (Eng), Royal College of Surgeons in Edinburgh (FRCSEd) and a specialist fellowship in Plastic, Reconstructive and Aesthetic Surgery. Our lead surgeon is fully trained, qualified and experienced and would be entitled to hold a substantive NHS Consultant Plastic Surgeon post in the NHS As well as the accreditation's and qualifications it is also important that you develop a good rapport with your surgeon and that they understand fully what you hope to achieve from the operation and also your desired appearance following your arm reduction surgery.
What precautions should I take before surgery?
You need to avoid aspirin, Ibuprofen, Neurofen and other similar painkillers 1 week before surgery. Paracetamol is the safest painkiller to take, if necessary, before surgery. You will also be asked to cut back on smoking and preferably stop smoking completely 4 weeks before surgery. This will help to minimise delayed wound healing and any post-operative complications from the general anaesthetic. It is also preferable to stop the contraceptive pill and HRT four weeks before surgery.
What are the possible risks associated with arm reduction surgery?
As with any surgery there are always risks but these will be fully explained by your plastic surgeon in your consultation. Some common risks include bruising, swelling and temporary numbness more uncommon risks can be infection, bad scarring, asymmetry, bleeding and delayed wound healing however complications in this type of surgery are very rare.
What support can I expect when making the decision to have surgery?
You can expect ongoing support and access to our surgeon if you  wish. Our partners The Wright Initiative can also offer psychological support.
Will I require a pre-operative assessment?
Some procedures will require a pre-operative assessment this may or may not require a face to face appointment.
What will the procedure involve?
The procedure can be done under a general or a local anaesthetic and will take 1.5 hours.
What are the post operative instructions?
Instructions on discharge
Elevate arms above heart level with pillows when sleeping and sitting.
TED stockings to be worn for 2 weeks and Pressure Support Garment for 6 weeks day and night.
All dressings to be kept dry until further instructed.
Discharge with standard painkillers.
You may have a gentle shower and pat dressings dry.
Dressing clinic
Usually about a week after surgery the wounds will be checked.
All sutures are dissolvable unless otherwise informed.
Activities
Avoid stretching the arms for the first 6 weeks.
Normal activities like driving etc are allowed after the first 2 weeks.
General scar care for first 3 months
Micropore tape to the scars – once well healed – for at least 3 months. The micropore tape is to stay on for showering and baths and simply patted dry and not to be changed until it is very loose and almost falling off by itself. Frequent removal of the micropore tape can irritate the scar.
Moisturise scar after first 3 months.
Moisturising to the surrounding skin usually from the second week onwards.
What results can I expect?
Check out our before and after photos in this section.
What are the costs associated with Arm Lift/Reduction?
Our cost for a Arm Lift/Reduction starts from £7,595, dependent on consultation.
The procedure is usually performed under general anaesthetic at our specialist clinic and usually involves a one night stay in hospital.
This cost includes all your consultations before surgery and unlimited appointments following your procedure.
For a consultation please complete our contact form or telephone 0800 001 6688