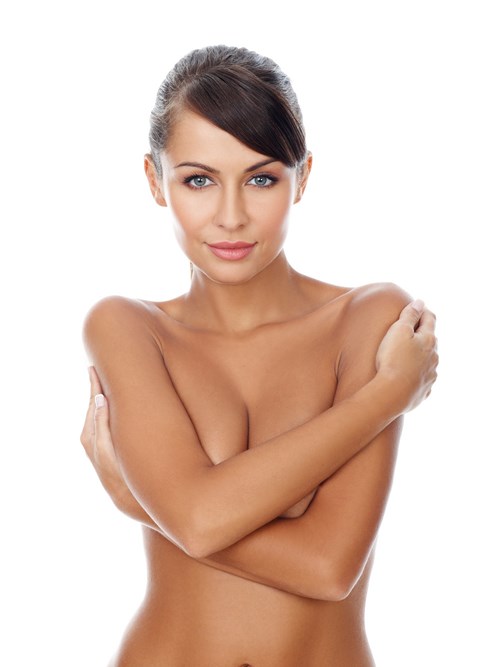 Breast Reduction (Mammoplasty)
Breast Reduction or mammoplasty is a procedure that decreases the size and weight of your breasts. A breast reduction can also correct asymmetry and nipple alignment. A breast reduction can have many benefits: It can reduce back pain, free you from tight fitting underwear, skin irritation and soreness. It will also give you a wider range of clothing choices. Patients with large breasts can be self- conscious and find that they receive unwanted attention. A breast reduction can improve self-confidence and achieve a more positive body image.
The size of women's breasts may be determined by several factors, such as inherited genes, body weight and hormonal influences. Despite the age, women with large breast often face many health problems besides feeling uncomfortable; they might also suffer from health issues like backache, neck pain due to the heaviness of the breasts. Often, it has been observed that women with large breasts suffer from psychological distress for they have difficulty in wearing fashionable clothes, develop grooves in the shoulders from bra straps, rashes under the breasts or even when indulging in sports. Some women miss out on enjoying swimming or feeling comfortable when running due to the large size of their breasts.
To overcome such problems, Mr. Sultan Hassan and his team at Elite Surgical offer a full range of surgical options using the latest surgical techniques in breast reduction surgery. With consultations in various regions of U.K, namely London, Birmingham, Cardiff, Liverpool, Doncaster and Milton Keynes. Surgery can be performed either as a day case or as an overnight procedure at one of Elite Surgical's hospitals in Birmingham, London or Stafford. There are various surgical designs to reshape the breasts. Mr Hassan will agree an individualized treatment plan for breast reduction with every patient based on a realistic outcome that can be reasonably achieved with planned surgery.
Breast reduction surgery itself takes on average between two to three hours, during which the excess breast glandular tissue and skin are excised from the breasts that are then reshaped and the nipples repositioned to form newer smaller perkier breasts. On completion, the patient not only feels relieved but also should benefit from a more aesthetic looking breasts that are lifted, smaller and perkier.
After breast reduction surgery, the scars should gradually fade, soften and settle over time. It can take up to two years for a scar to fully mature.  Your surgeon will carefully place the scars so that they are not apparent when clothed and are designed to lie under the average bra or bikini top. Breast reduction surgery is associated with some of the highest patient satisfaction scores of any cosmetic surgery procedure with most women regretting not considering it earlier in their life.
Breast reduction surgery can help any women with large heavy pendulous breasts that are associated with various problems like back and neck pain, poor posture, skin irritation and infections, shortness of breath, shoulder strain, indentations from bra straps, inability to play sports or take part in recreational activities, and inability to find clothing that fits causing them to feel self-consciousness and embarrassed about their appearance.
Visit our clinic and arrange an appointment with Dr. Sultan Hassan, an expert in breast reduction surgery and cosmetic surgery, who has over 17 years' experience and find out the best option solution for your large breasts. Mr. Hassan has been featured performing this operation on extreme cases on Channel 4's Embarrassing bodies and on Sky Tv's 'My Naked Body'. See our You tube channel or visit our video page for links to see him performing breast reduction surgery on a extreme case involving removing over 1 stone in weight from a woman's breasts.
Summary
Breast reduction surgery takes between two and three hours. It is usually done under general anaesthetic. The procedure can be done as a day case but usually you will stay in hospital for one night. A supportive (non-wired) bra should be worn day and night for the first three months. Light physical exercise may be resumed after two weeks but strenuous exercise should be avoided for a further four to six weeks.
Breast reduction involves moving  the nipple, to its new position, usually while still attached to the blood supply. If you have very large breasts, the nipples may be removed before being re-positioned. Excess skin and breast tissue are then removed. The remaining breast tissue is reshaped to create smaller and more elevated breasts. The incisions will then be closed with dissolvable stitches which are covered with tape, Visible scars are inevitable but typically fade over time.
| | |
| --- | --- |
| Operation Time | 2 – 2.5 hrs |
| Anesthesia | general |
| Nights in hospital | 1 |
| Common Risks | bruising, swelling, temporary numbness |
| Uncommon Risks | infection, bad scarring, asymmetry, bleeding, permanent numbness, nipple areola loss, fat necrosis, delayed wound healing |
| Pain and discomfort | 3 – 7 days |
| Follow-up after surgery | 1 week, 2 weeks, 3 months |
| Time off work | 1 – 2 weeks |
| Sports | 2 weeks walking |
| | 4 weeks fast walking |
| | 6 weeks everything |
| Result | 12 weeks until final result scars continue to improve over 18 months |
What happens at my first consultation?
During your consultation it is very important that you fully discuss such things as the procedure, the complications, the results and the aftercare you will receive.
What happens after my first consultation?
You will meet with our surgeon to discuss the pros and cons of your procedure. In this consultation it is very important that you feel you have time to adequately explain to your surgeon your aims from breast reduction surgery. Aims will vary from person to person and will depend very much on your type of physique, the clothes you would like to wear and the aesthetic outcome you would like following your operation.
What should I look for when choosing a surgeon?
You should ensure that the surgeon has all the relevant qualifications and accreditations. It is also important to establish just how many procedures the surgeon has carried out. Our surgeon is UK accredited and is a fully-qualified GMC registered Consultant Plastic, Cosmetic Surgeon, he is a member of the British Association of Aesthetic Plastic Surgeons (BAAPS) in addition to being a member of the British Association of Plastic, Reconstructive and Aesthetic Surgeons (BAPRAS). Our surgeon is also a member of the American Society of Plastic Surgeons (ASPS), the Association of Breast Surgery (ABS) and the British Association of Surgical Oncology (BASO). Our surgeon has also been awarded prestigious fellowships including Royal College of Surgeons of England FRCS (Eng), Royal College of Surgeons in Edinburgh (FRCSEd) and a specialist fellowship in Plastic, Reconstructive and Aesthetic Surgery. Our lead surgeon is fully trained, qualified and experienced and would be entitled to hold a substantive NHS Consultant Plastic Surgeon post in the NHS As well as the acreditations and qualifications it is also important that you develop a good rapport with your surgeon and that they understand fully what you hope to achieve from the operation and also your desired appearance following your breast reduction surgery.
What happens if I lose or gain weight after the surgery?
If you did lose or put on weight, the breasts would change slightly with this. A significant amount of breast tissue would be removed and there would be less breast tissue to increase and decrease in size – however, the remaining breast tissue will act in the normal way and if you put on weight the breasts will enlarge and if you decrease in weight the breasts will decrease in size. This change however, as I mentioned, would be less than if you did not have a breast reduction.
If I was to have another child would my breasts enlarge?
If you had another child, it is possible your remaining breast tissue would enlarge. As mentioned you will have less natural breast tissue following your breast reduction treatment and there will be less tissue to enlarge. However, your remaining breast tissue is likely to respond in the same way as it did in your first pregnancy – i.e., if your breasts did increase significantly during your first pregnancy, the remaining breast tissue is likely to do so again. If your breasts did significantly increase during your previous pregnancy, they are unlikely to do so again.
What would you recommend for scar reduction aftercare?
Following surgery, you will wake up in a bra with special tape on your scars. We recommend you continue the tape support of your scars for 6 weeks following your surgery as this will reduce the risk of the scar widening with time. On some occasions the scars can become slightly raised and red (hypertrophic scars) and if this does occur we can treat the areas with silicone pressure pads and in some cases injections of triamsinlone which is a very mild steroid.
What support can I expect when making the decision to have surgery?
You can expect ongoing support and access to our surgeon if you wish. Our partners the Wright Initiative also offer psychological support.
What are the possible risks associated with breast surgery?
As with any surgery there are always risks but these will be fully explained by your plastic surgeon in your consultation. Some common risks include bruising, swelling and temporary numbness more uncommon risks can be infection, bad scarring, asymmetry and bleeding.
What does the procedure involve?
The procedure is done under general anaesthetic and will take about 2-2.5 hours. You will usually stay in hospital for 1 night.
How long does the surgery take?
The surgery usually takes 2-2.5 hours.
What recovery should I expect?
There will be swelling and bruising after the surgery and you can expect to feel pain and discomfort between 3-7 days. You should take between 1-2 weeks away from work and refrain from running for up to 4 weeks.
What happens after the surgery?
You will receive follow up appointments with the surgeon after 7 days, 2 weeks and 3 months but if you have any concerns you can meet up with the surgeon as many times as you like free charge.
What results can I expect?
Check out our before and after photos in this section.
Our cost for a breast reduction is from £8,095-11,595, dependent on consultation.
The procedure is usually performed under a general anaesthetic at our specialist clinic and usually involves a one night stay in hospital.
This cost includes all your consultations before surgery and unlimited appointments following your procedure.
For a consultation please complete our contact form or telephone 0800 001 6688