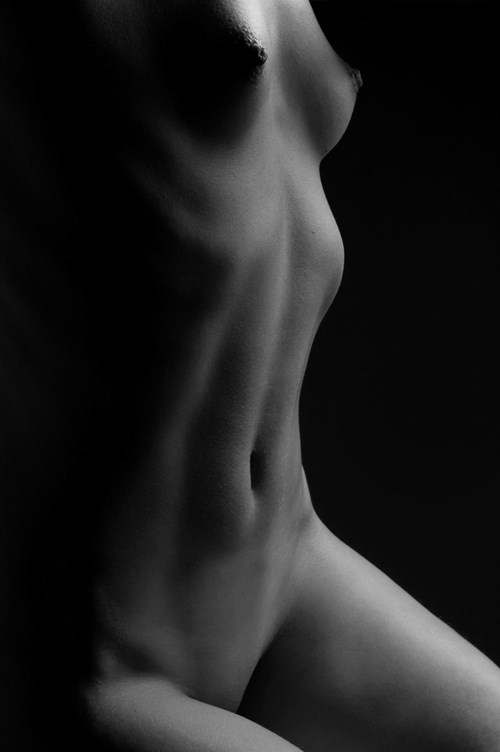 Nipple/Areola Reduction Surgery
A Nipple or Areola Reduction procedure is for patients who are unhappy with either the size and shape of their areola (the circular area of skin surrounding the nipple) or the size and shape of the nipple itself. Nipple Reduction can reduce the height and width of the nipple, preserving sensation.
The procedure is carried out under local anaesthetic and takes about half an hour. The size of the areola can be reduced, puffiness can be corrected, or the form of the nipple can be brought into proportion with the rest of the breast. Recovery from this surgery is quick and disruption to your normal routine is minimal.
Both procedures are performed using local anaesthetic. A nipple reduction procedure involves either removing the tip of the nipple to reduce the length or removing some of the fatty breast tissue that is underneath the nipple so that the nipple is not as pronounced. The incisions will then be closed using dissolvable stitches.
During an areola reduction procedure then either the outer or inner part of the areola will be removed then the incision will be stitched to the required size. If the areola is particularly large, then an incision will be made around the areola as well as an incision from the nipple down the centre of the breast. Part of the areola is removed and the breast is stitched back up again, using dissolvable stitches.

| | |
| --- | --- |
| Operation Time | 30 minutes |
| Anesthesia | local |
| Nights in hospital | 0 |
| Common Risks | common bruising, swelling, temporary numbness |
| Uncommon Risks | infection, bad scarring, asymmetry, bleeding, capsular contraction. |
| Pain and discomfort | 3 – 7 days |
| Follow-up after surgery | 1 week, 2 weeks, 3 months |
| Time off work | 1 – 2 weeks |
| Sports | 2 weeks walking |
| | 4 weeks fast walking |
| | 6 weeks everything |
| Result | 12 weeks until final result scars continue to improve over 18 months |
What happens at my first consultation?
You will meet with a UK qualified Plastic Surgeon who is an expert in this field. He will explain the pros and cons of the surgery giving you options on whether or not you are a) suitable and b) your expectations are managed for the possible result you will achieve.
How is Nipple correction surgery done?
In the case of nipple correction surgery, in maybe necessary to use stitches to secure the nipple in the correct position until it heals. In exceptional cases the milk ducts need to be cut to optimise the nipple positioning. In other cases the nipples can be reduced and or repositioned to create a more attractive or symmetrical breast.
Who will Nipple correction surgery benefit?
Nipple correction will benefit women who have nipples that are inverted or enlarged and are conscious of there appearance. Such conditions may have resulted started puberty or developed as a consequence of breast feeding.
What should I look for when choosing a surgeon?
You will meet with our surgeon to discuss the pros and cons of your procedure. In this consultation it is very important that you feel you have time to adequately explain to your surgeon your aims from nipple/areola surgery. Aims will vary from person to person and will depend very much on your type of physique, the clothes you would like to wear and the aesthetic outcome you would like following your operation. You should ensure that the surgeon has all the relevant qualifications and accreditation.It is also important to establish just how many procedures the surgeon has carried out. Our surgeon is UK accredited and is a fully-qualified GMC registered Consultant Plastic, Cosmetic Surgeon, he is a member of the British Association of Aesthetic Plastic Surgeons (BAAPS) in addition to being a member of the British Association of Plastic, Reconstructive and Aesthetic Surgeons (BAPRAS). Our surgeon is also a member of the American Society of Plastic Surgeons (ASPS), the Association of Breast Surgery (ABS) and the British Association of Surgical Oncology (BASO). Our surgeon has also been awarded prestigious fellowships including Royal College of Surgeons of England FRCS (Eng), Royal College of Surgeons in Edinburgh (FRCSEd) and a specialist fellowship in Plastic, Reconstructive and Aesthetic Surgery. Our lead surgeon is fully trained, qualified and experienced and would be entitled to hold a substantive NHS Consultant Plastic Surgeon post in the NHS As well as the accreditation's and qualifications it is also important that you develop a good rapport with your surgeon and that they understand fully what you hope to achieve from the operation and also your desired appearance following your nipple reduction surgery.
What support can I expect when making the decision to have surgery?
You can expect ongoing support and access to our surgeon if you so wish. Our partners The Wright Initiative can also offer psychological support.
What are the possible risks associated with breast surgery?
As with any surgery there are always risks but these will be fully explained by your plastic surgeon in your consultation. Some common risks include bruising, swelling and temporary numbness more uncommon risks can be infection, bad scarring, asymmetry and bleeding.
What does the procedure involve?
The procedure is done under general anaesthetic. You will usually stay in hospital for 1 night.
How long does the surgery take?
The surgery usually takes 30 minutes.
What happens after the surgery?
You will receive follow up appointments with the surgeon after 7 days, 2 weeks and 3 months but if you have any concerns you can meet up with the surgeon as many times as you like free of charge.
What results can I expect?
Check out our before and after photos in this section.
Our cost for a nipple reduction is £2,600.
Our cost for an areola reduction is £3,900.
The procedure is usually performed under a general anaesthetic at our specialist clinic and usually involves a one night stay in hospital.
This cost includes all your consultations before surgery and unlimited appointments following your procedure.
For a consultation please complete our contact form or telephone 0800 001 6688