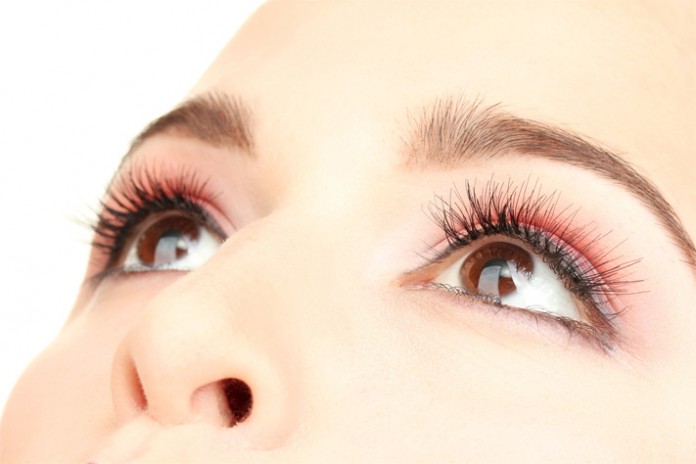 Non-surgical Facelifts
Non-surgical procedures are becoming increasingly popular as a means of improving facial appearance without the need for surgery. These procedures are very effective, with minimal pain and have almost no downtime. There are many alternative treatments to cosmetic face lift surgery, which reduce wrinkles and other signs of ageing, and help you look younger.
Anti Wrinkle Injections with Botulinum Toxin (Botox)
As we age we develop lines and wrinkles but when treated with Botox they can be reduced and even prevented. Botox is an effective treatment for lines and wrinkles. Well placed injections achieve a natural but more youthful appearance.
Chemical Skin Peels/TCA Peels
A TCA peel uses a chemical solution to remove the damaged outer layers of your skin to achieve a smoother and younger appearance. A TCA peel can treat sun damage, lines and wrinkles, age spots and acne scars. It will also improve the tone and texture of your skin
Dermal Fillers
Dermal fillers are popular treatments for wrinkles and facial lines caused by aging or sun exposure. A dermal filler procedure can smooth and plump wrinkles on areas such as the forehead, eyes, mouth and hands. It can also be used to add volume to the lips, cheeks and the bridge of the nose.
What is non surgical facelift?
Non surgical face lift involves one or a combination of procedures to give a great appearance to the beneficiary of the procedure. This involves the reduction of wrinkles and fine lines, the uncovering of smooth layer of skin through chemical peels or filling in targeted portions to achieve better looks and fuller volume.
Who & why should one consider a non surgical facelift?
As ageing takes place then volume is lost from the face and skin loses elasticity. Increasingly patients are seeking non-surgical treatments to delay the ultimate need for a surgical facelift. Non surgical face lift procedures often combine various techniques including botulinum toxin, dermal collagen fillers, chemical peels or skin conditioning and resurfacing. Additionally patients with mild traumatic injuries can look at dermal fillers and peels to restore appearance. Ageing brings with it the onset of changes such as lines, wrinkles and changes in complexion.
Benefits of non surgical facelift
Non surgical face lift procedures offer many benefits such as:
Non surgical face lift is a non surgical minimally invasive clinic procedure that lends safety to the procedure and patients
Non surgical face lift offers incredible results in appearance often immediately apparent post procedure
Non surgical face lift consists of short sessions in the out patient clinic setting
The procedure has long lasting results without significant side effects
| | |
| --- | --- |
| Operation Time | |
| Anesthesia | |
| Nights in hospital | |
| Common Risks | |
| Uncommon Risks | |
| Pain and discomfort | |
| Follow-up after surgery | |
| Time off work | |
| Sports | |
| | |
| | |
| Result |  final result scars continue to improve |
What happens at my first consultation?
During your consultation it is very important that you fully discuss the procedure, the risks, the results and the aftercare. Each case is different so an individual consultation including an examination is very important.
What happens after my first consultation?
You will meet with our surgeon to discuss the pros and cons of your procedure. In this consultation it is very important that you feel you have time to adequately explain to your surgeon your aims.
What should I look for when choosing a surgeon?
You should ensure that the surgeon has all the relevant qualifications and accreditation.It is also important to establish just how many procedures the surgeon has carried out. Our surgeon is UK accredited and is a fully-qualified GMC registered Consultant Plastic, Cosmetic Surgeon, he is a member of the British Association of Aesthetic Plastic Surgeons (BAAPS) in addition to being a member of the British Association of Plastic, Reconstructive and Aesthetic Surgeons (BAPRAS). Our surgeon is also a member of the American Society of Plastic Surgeons (ASPS), the Association of Breast Surgery (ABS) and the British Association of Surgical Oncology (BASO). Our surgeon has also been awarded prestigious fellowships including Royal College of Surgeons of England FRCS (Eng), Royal College of Surgeons in Edinburgh (FRCSEd) and a specialist fellowship in Plastic, Reconstructive and Aesthetic Surgery. Our lead surgeon is fully trained, qualified and experienced and would be entitled to hold a substantive NHS Consultant Plastic Surgeon post in the NHS As well as the accreditation's and qualifications it is also important that you develop a good rapport with your surgeon and that they understand fully what you hope to achieve from the operation.
What support can I expect when making the decision to have surgery?
You can expect ongoing support and access to our surgeon if you  wish. Our partners The Wright Initiative can also offer psychological support.
What will the procedure involve?
The procedure takes between 15 and 45 minutes.
What results can I expect?
Check out our before and after photos in this section.
Empty tab. Edit page to add content here.
What are the costs associated with Arm Lift/Reduction?
Our cost for a Arm Lift/Reduction starts from £5,795,
The procedure is usually performed under general anaesthetic at our specialist clinic and usually involves a one night stay in hospital.
This cost includes all your consultations before surgery and unlimited appointments following your procedure.
For a consultation please complete our contact form or telephone 0800 001 6688