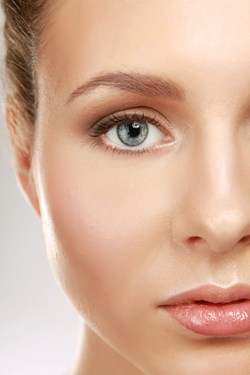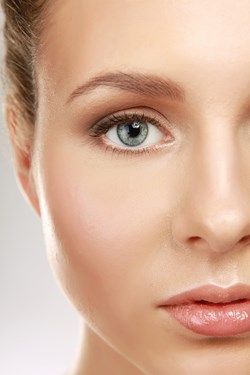 Eye Bag Removal & Upper Eyelid Surgery – Blepharoplasty
Eyelid surgery, also known as blepharoplasty, is used to remove excess skin from the upper and lower eyelids to get rid of hooded eyelids or eye bags. Loose skin and excess fatty tissue around the eye area is removed, giving a fresher, more youthful appearance.
There are three types of blepharoplasty surgery:
Upper blepharoplasty – performed along crease line of upper eyelid
Lower blepharoplasty – performed along the crease line of the lower eyelash or through the conjunctiva if only fat bags and no skin removal is necessary
Upper and lower blepharoplasty – both procedures performed together
The procedure takes about two hours and will be performed using a general anaesthetic. It is either as a day case or with an overnight stay. You may experience some pain and discomfort for between three and seven days. Suture strips are applied to support the eyelids after surgery. These are usually removed after three to five days. Strenuous exercise and heavy lifting should be avoided for four weeks.
Blepharoplasty will not remove dark circles under the eyes, crow's feet or other wrinkles around the eyes. Visit our non-surgical pages for treatments to reduce these signs of ageing.
What is eye bag removal surgery?
Eye bag removal surgery or blepharoplasty involves removal of excess skin from the eyelids. Individuals develop drooping or hooded eyelids that appear like bags. Blepharoplasty or eye bag removal surgery will rid the hooded look on either or both upper/lower eyelids. Performed by a qualified and experienced consultant plastic surgeon, like Mr. Sultan Hassan, it offers great aesthetic improvement to individuals undergoing the procedure. 'The eyes are the windows to the soul and performing eyelid surgery is probably the most rejuvenating facial surgical procedure', says Mr. Hassan of Elite Surgical.
Who should consider the eye bag removal surgery?
Eye bag removal surgery is ideally performed on Individuals who have excess skin on either of the eyelids. Additionally, the appearance best warrants an intervention in the form of a surgical procedure to remove the tired or hooded look. Individuals who suffer impaired or disturbed vision due to droopy eyelid skin would certainly benefit undergoing this procedure.
Preparing for surgery
Eye bag removal surgery requires adequate preparation on the part of the intended beneficiary. The surgeon who conducts the procedure should be furnished with specific information related to health such as :
 Any history of blood pressure or hypertension/bleeding tendencies
 Patients diagnosed with diabetes, heart disease or thyroid problems
Any other ailment that needs to be brought to the notice of the surgeon.
Eye bag removal surgery is a specialised procedure and adequate precautions need to be taken.
After the treatment
Immediately after an eye bag removal surgery you will most likely experience mild to moderate discomfort when the effects of the anaesthetic wear off.
Removal of sutures put in place during an eye bag removal surgery will happen six to seven days after surgery.
Individuals who have undergone the surgery are to take adequate care post surgery to avoid aggravating the tender condition by causing stress by lifting heavy objects.

| | |
| --- | --- |
| Operation Time | 1.25 2hrs |
| Anesthesia | general |
| Nights in hospital | day case or 1 |
| Common Risks | infection, bad scarring, asymmetry, bleeding, permanent numbness, double vision |
| Uncommon Risks | depressed lower eyelid, permanent blurred vision, cyst, tearing, photosensitivity |
| Pain and discomfort | 3 – 7 days |
| Follow-up after surgery | 1 week (stitches removed), 3 months |
| Time off work | 1 – 2 weeks |
| Sports | 2 weeks – walking |
| | 4 weeks – everything |
| Result | 12 weeks until final result scars continue to improve over 18 months |
What happens at my first consultation?
During your consultation it is very important that you fully discuss the the pros and cons of your procedure. Your surgeon will discuss the procedure in full including any risks involved in addition to the likely outcome. Your surgeon will also discuss whether or not you are suitable for a blepharoplasty or if there is an alternative depending on your desired outcome.
Who is the most suitable for blepharoplasty surgery?
People who would benefit are those with bags or loose skin under the eyes or hanging skin over the eyes.
What should I look for when choosing a surgeon?
You should ensure that the surgeon has all the relevant qualifications and accreditation.It is also important to establish just how many procedures the surgeon has carried out. Our surgeon is UK accredited and is a fully-qualified GMC registered Consultant Plastic, Cosmetic Surgeon, he is a member of the British Association of Aesthetic Plastic Surgeons (BAAPS) in addition to being a member of the British Association of Plastic, Reconstructive and Aesthetic Surgeons (BAPRAS). Our surgeon is also a member of the American Society of Plastic Surgeons (ASPS), the Association of Breast Surgery (ABS) and the British Association of Surgical Oncology (BASO). Our surgeon has also been awarded prestigious fellowships including Royal College of Surgeons of England FRCS (Eng), Royal College of Surgeons in Edinburgh (FRCSEd) and a specialist fellowship in Plastic, Reconstructive and Aesthetic Surgery. Our lead surgeon is fully trained, qualified and experienced and would be entitled to hold a substantive NHS Consultant Plastic Surgeon post in the NHS As well as the accreditation's and qualifications it is also important that you develop a good rapport with your surgeon and that they understand fully what you hope to achieve from the operation and also your desired appearance following your blepharoplasty surgery.
What support can I expect when making the decision to have surgery?
You can expect ongoing support and access to our surgeon if you  wish. Our partners The Wright Initiative can also offer psychological support.
What results should I expect?
See our before and after photos in this section.
Our cost for an upper blepharoplasty is from £4,650.
Our cost for a lower blepharoplasty is from £5,595.
Combined, the cost is from £7,595.
The procedure is usually performed under local anaesthetic (upper eyelid only) or general anaesthetic (if lower eyelids) at one of our specialist clinics
This cost includes all your consultations before surgery and unlimited appointments following your procedure.
For a consultation please complete our contact form or telephone 0800 001 6688