Client Referral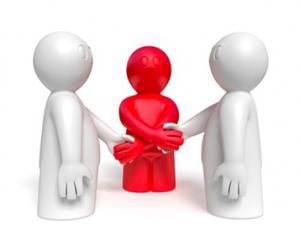 Elite Surgical's Lead Plastic Surgeon, Mr Sultan Hassan, Consultant Plastic, Reconstructive, Breast, Cosmetic & Aesthetic Surgeon is also the Medical Director of Elite Surgical. With clinics across the UK, Elite Surgical's Cosmetic Surgery Division specialises in breast, facial and body contouring surgery including post massive weight loss patients. Patient referrals are accepted by Mr Sultan Hassan if your client is interested in being assessed / considered for cosmetic surgery.
The private patient referral pathway through Elite Surgical starts with an initial consultation with our Lead Plastic Surgeon Mr Sultan Hassan. Referrals are accepted by Elite Surgical directly on a self, client/clinic or GP referral basis.
Upon receipt of your referral, your client/patient will be contacted within 7 working days and offered an out-patient clinic consultation with Mr Hassan at a time and place that is convenient for your patient. This appointment will usually be offered at the nearest of one of Mr Hassan's (Elite Surgical's) regional clinic locations (please refer to clinic location map).
Following the initial consultation with Mr Sultan Hassan and after a minimum 2 week period of reflection/'cooling-off' then should your patient wish to proceed with surgery then this will be arranged at a mutually convenient date and time at one of our preferred CQC registered (Private or NHS Partner) hospitals. Following the preoperative consult; should a patient have additional queries / concerns or questions then additional consultations with Mr Hassan to discuss matters further would be arranged at no extra cost to the patient.
All potential surgical patients will undergo a pre-operative screening assessment with a pre-operative assessment nurse practitioner, that depending on the patients past medical history/co-morbidities, may or may not involve a face to face appointment otherwise routine telephone based pre-op screening is normally undertaken. Our nurse assessors are fully supported by our associated NHS Consultant Anaesthetist partners. Following pre-operative screening, should further investigations or tests be deemed necessary then this will be explained to the patient.
Post operatively all patients will be offered routine follow up appointments in the regional nurse led dressing clinic at 1 week and 4 weeks. A routine post-operative review with their Consultant Plastic Surgeon will take place after 3 months.
Surgery is provided to patients based on a fixed cost/price basis that is inclusive, including cover in the unlikely event of a post-operative complication.
Our patient mission is to provide "Inspirational Care and Support Every Step of the Way," (Sultan Hassan). Thank you for considering referring your patient to Mr Sultan Hassan and Elite Surgical.
Please complete the secure form below and your patient will be contacted and offered a local appointment.