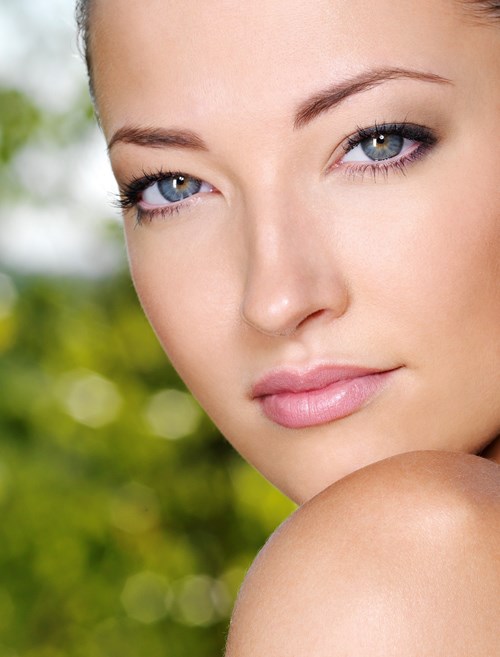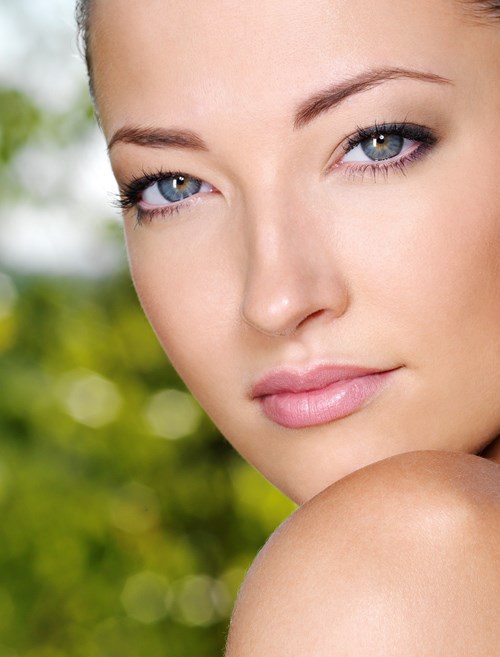 Forehead Reduction/Hairline Advancement
A brow lift is procedure performed to elevate the brow, which has descended due to aging. Often, the first signs of aging are in the brow and forehead, where the skin has lost elasticity, resulting in frown lines, wrinkling across the forehead and heaviness in the eyebrows. A brow lift can solve the problem of sagging eyelids and forehead wrinkles.  A Forehead Reduction procedure is also commonly combined with a brow lift.
Forehead reduction surgery takes about one hour and is usually done under general anaesthetic. You will usually stay in hospital overnight. After surgery you will need to wear a support dressing. There will be swelling and bruising and you may experience pain and discomfort for between three and seven days. Strenuous exercise and heavy lifting should be avoided for four weeks after surgery.
This is a procedure that involves an incision at the front of the hairline extending from just in front of the ear on each side (this part of the incision is just inside the hairline and therefore hidden) to meet at the top of the forehead just at the front of the hairline. After the incision is made the tissues of the scalp are raised and stretched. Undertaking this will allow the hairline to be lowered and some of the skin of the forehead to be removed. The maximum amount of forehead skin that can be removed using this technique varies from person to person but is usually about 2 cm. If an advancement of the scalp is needed that requires more than this amount of tissue, then a procedure can be undertaken using device known as a tissue expander, which is placed underneath the hairline to stretch the scalp tissues and provide extra hair bearing scalp to advance onto the forehead.

| | |
| --- | --- |
| Operation Time | 1 hrs |
| Anesthesia | general |
| Nights in hospital | 1 |
| Common Risks | common bruising, swelling, temporary numbness, headache |
| Uncommon Risks | infection, bad scarring, asymmetry, bleeding, permanent numbness, nerve damage |
| Pain and discomfort | 3 – 7 days |
| Follow-up after surgery | 1 week, 2 weeks, 3 months |
| Time off work | 2 – 4 weeks |
| Sports | 2 weeks walking |
| | 4 weeks fast walking |
| Result | 4 weeks until final result scars continue to improve over 18 months |
What happens at my first consultation?
During your consultation it is very important that you fully discuss the the pros and cons of your procedure. Your surgeon will discuss the procedure in full including any risks involved in addition to the likely outcome. Your surgeon will also discuss whether or not you are suitable for a brow lift or if there is an alternative depending on your desired outcome.
Who is the most suitable for brow lift surgery?
The best patient is someone with a general saggy appearance to the skin. If the patient also has lots of wrinkles, non-surgical facial rejuvenation treatment can be combined with a brow lift for an improved overall result.
What should I look for when choosing a surgeon?
You should ensure that the surgeon has all the relevant qualifications and accreditation.It is also important to establish just how many procedures the surgeon has carried out. Our surgeon is UK accredited and is a fully-qualified GMC registered Consultant Plastic, Cosmetic Surgeon, he is a member of the British Association of Aesthetic Plastic Surgeons (BAAPS) in addition to being a member of the British Association of Plastic, Reconstructive and Aesthetic Surgeons (BAPRAS). Our surgeon is also a member of the American Society of Plastic Surgeons (ASPS), the Association of Breast Surgery (ABS) and the British Association of Surgical Oncology (BASO). Our surgeon has also been awarded prestigious fellowships including Royal College of Surgeons of England FRCS (Eng), Royal College of Surgeons in Edinburgh (FRCSEd) and a specialist fellowship in Plastic, Reconstructive and Aesthetic Surgery. Our lead surgeon is fully trained, qualified and experienced and would be entitled to hold a substantive NHS Consultant Plastic Surgeon post in the NHS As well as the accreditation's and qualifications it is also important that you develop a good rapport with your surgeon and that they understand fully what you hope to achieve from the operation and also your desired appearance following your brow lift surgery.
What support can I expect when making the decision to have surgery?
You can expect ongoing support and access to our surgeon if you  wish. Our partners The Wright Initiative can also offer psychological support.
What are the possible risks associated with brow lift surgery?
As with any surgery there are always risks but these will be fully explained by your plastic surgeon in your consultation. The common risks involved with face lift surgery are bruising, swelling, temporary numbness. In uncommon instances the risks can be infection, bad scarring, bleeding, permanent numbness or nerve damage.
What does the procedure involve?
The procedure is done under general anaesthetic and will take about one hour. You will usually stay in hospital for 1 night.
What recovery should I expect?
There will be swelling and bruising after the surgery and you can expect to feel pain and discomfort between 3-7 days. You should take between 1-2 weeks away from work and refrain from running for up to 4 weeks.
What happens after the surgery?
You will receive follow up appointments with the surgeon after 7 days, 2 weeks and 3 months but if you have any concerns you can meet up with the surgeon as many times as you like free charge.
What results can I expect?
Check out our before and after photos in this section.
Our costs for a brow lift are from £3,600 and a Forehead Reduction is from £7,995.
The procedure is usually performed under a general anaesthetic at our specialist clinic and usually involves a one night stay in hospital.
This cost includes all your consultations before surgery and unlimited appointments.
For a consultation please complete our contact form or telephone 0800 001 6688.