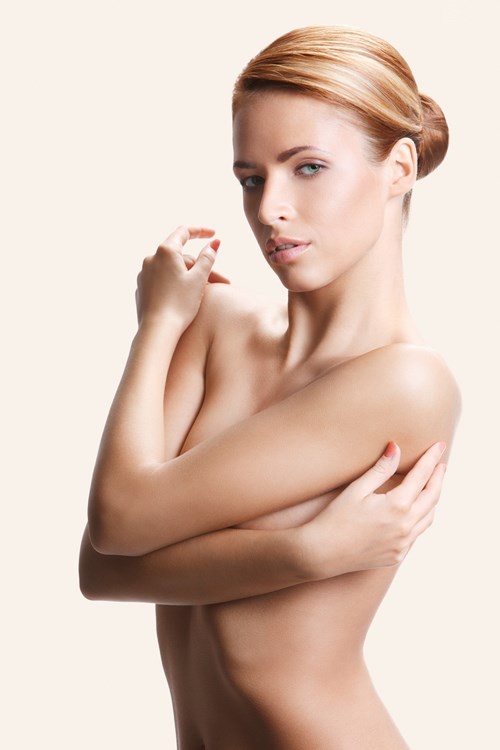 Breast Uplift (Mastopexy)
The most common way to reduce breast sagging is with a breast  uplift. Breast uplift surgery does not always involve using an implant to surgically enhance the breast but the surgeon lifts the breast and reshapes it to give the breasts a more youthful appearance. Breast uplift can be combined with a small implant to restore perkiness and volume.
Breast uplift surgery is an operation to remove excess skin and re-shape the breasts to make them look more youthful and feel firmer. The procedure moves the nipple to a higher position and the width of the breast is narrowed to create a better shape.
The procedure takes between about two  hours.  It can be done as a day case but usually you will stay in hospital for one night. This is followed by a few days of recovery at home. The wounds will be covered with tape after surgery which should be left in place for three weeks.  It is recommended that you wear a supportive bra day and night for the first three months. Intense physical activity and lifting heavy objects should be avoided for six weeks after the surgery.
What is breast uplift surgery?
An aesthetic procedure, breast uplift surgery involves the reshaping of the breasts and firming of the breast to give them a better, perkier and firmer look. Ageing and large sized breasts will benefit from breast uplift surgery to correct the size and shape. It involves incisions and removal of excess skin for reshaping.
Breast uplift surgery involves making an incision on each breast. The incisions will depend on the droopiness of the breasts and will either be just around the nipple or extend onto the breast. Excess skin is removed and the remaining skin is then lifted and stitched in its new position. The nipples will then be repositioned and the size of the areolas may be reduced. The incisions will then be stitched and taped. 
Different techniques of breast uplift surgery?
Also known as Mastopexy, breast uplift surgery involves changes in procedure depending on the requirement. At times, the breast uplift surgery may include the use of an implant to lend upper pole fullness, bounce and firmness to the breasts. Typically, it involves the removal of the skin and reposition of the nipples higher up on the breasts. In some instances the pigmented skin around the nipples, known as areola will be reduced to maintain proportions with the reduced size of the breast as a result of the uplift surgery.
Who should consider breast uplift surgery?
Breast uplift surgery is typically sought by women who have unusually large and sagging breasts. Additionally, women who experience loss of shape and firmness in the breasts opt for breast uplift surgery . The surgery, by virtue of repositioning the nipple higher on the breast gives the appearance of smaller and firmer breasts which helps to lend a younger look to ladies who may experience greater effects of ageing.
Benefits of breast uplift surgery
Many benefits that can be addressed by breast uplift surgery are profiled here:-
Breast uplift surgery helps reduce breast discomfort in ladies due to sagging and overflowing breasts
With the right size and firmness, it is possible for ladies to have greater confidence in social settings and in outdoor activities.
Sagging and oversized breasts can rob ladies of the opportunities to wear certain attire, which can be corrected by breast uplift surgery.
Preparing for surgery
Your preparations for breast uplift surgery should include
Abstinence from alcohol and smoking as the procedure involves general anaesthesia
Sharing entire medical history with the surgeon including any history of complications
A readiness to remain away from work for about a fortnight after the breast uplift surgery
Avoiding heavy lifting of weights, exercise , swimming or gym for four to six weeks.
After the treatment & Recovery time
As the procedure involves general anaesthesia, you can expect the following immediately after the procedure
Swelling and bruising at places where the incisions are made during the breast uplift surgery
Pain and discomfort that will last a week after the breast uplift surgery
Recovery takes four weeks during which time aggravating actions like lifting of weights needs to be avoided
Follow up visits need to be undertaken after the breast uplift surgery till such time as decided by the surgeon
Risk & precaution to take
General risks associated with procedures that involve general anesthesia are associated with breast uplift surgery. The following precautions will help to reduce the exposure to risk associated with breast uplift surgery :
General anesthesia procedures demand patients to stay away from alcohol and smoking
Avoid a normal routine if it involved lifting of weights or strenuous work
Have professional help to assist with chores at home immediately after the breast uplift surgery in case you do not have anyone to help you at home.
| | |
| --- | --- |
| Operation Time | 1.5 – 2hrs |
| Anesthesia | general |
| Nights in hospital | 1 |
| Common Risks | common bruising, swelling, temporary numbness |
| Uncommon Risks | infection, bad scarring, asymmetry, bleeding, permanent numbness, nipple areola loss, fat necrosis, delayed wound healing |
| Pain and discomfort | 3 – 7 days |
| Follow-up after surgery | 1 week, 2 weeks, 3 months |
| Time off work | 1 – 2 weeks |
| Sports | 2 weeks walking |
| | 4 weeks fast walking |
| | 6 weeks everything |
| Result | 12 weeks until final result scars continue to improve over 18 months |
What happens at my first consultation?
During your consultation it is very important that you fully discuss the variety of different implants with your surgeon and that your surgeon also takes the time to show you a wide variety of implants so that you can understand the differences between them and why one may be more appropriate for your breast enlargement procedure than another.
What happens after my first consultation?
You will meet with our surgeon to discuss the pros and cons of your procedure. In this consultation it is very important that you feel you have time to adequately explain to your surgeon your aims from breast enlargement surgery. Aims will vary from person to person and will depend very much on your type of physique, the clothes you would like to wear and the aesthetic outcome you would like following your operation.
What should I look for when choosing a surgeon?
You should ensure that the surgeon has all the relevant qualifications and accreditations. It is also important to establish just how many procedures the surgeon has carried out. Our surgeon is UK accredited and is a fully-qualified GMC registered Consultant Plastic, Cosmetic Surgeon, he is a member of the British Association of Aesthetic Plastic Surgeons (BAAPS) in addition to being a member of the British Association of Plastic, Reconstructive and Aesthetic Surgeons (BAPRAS). Our surgeon is also a member of the American Society of Plastic Surgeons (ASPS), the Association of Breast Surgery (ABS) and the British Association of Surgical Oncology (BASO). Our surgeon has also been awarded prestigious fellowships including Royal College of Surgeons of England FRCS (Eng), Royal College of Surgeons in Edinburgh (FRCSEd) and a specialist fellowship in Plastic, Reconstructive and Aesthetic Surgery. As well as the accreditation and qualifications it is also important that you develop a good rapport with your surgeon and that they understand fully what you hope to achieve from the operation and also your desired appearance following your breast uplift surgery.
What support can I expect when making the decision to have surgery?
You can expect ongoing support and access to our surgical team if you so wish. Our partners the Wright Initiative also offer psychological support.
What are the possible risks associated with breast surgery?
As with any surgery there are always risks but these will be fully explained by your plastic surgeon in your consultation. Some common risks include bruising, swelling and temporary numbness more uncommon risks can be infection, bad scarring, asymmetry, bleeding and capsular contraction.
What does the procedure involve?
The procedure is done under general anaesthetic and will takes 1.5-2 hours and you will usually stay in hospital for 1 night.
What recovery should I expect?
There will be swelling and bruising after the surgery and you can expect to feel pain and discomfort between 3-7 days. You should take between 1-2 weeks away from work and refrain from running for up to 4 weeks.
What happens after the surgery?
You will receive follow up appointments with the surgeon after 7 days, 2 weeks and 3 months but if you have any concerns you can meet up with the surgeon as many times as you like free of charge.
What results can I expect?
Check out our before and after photos in this section.
Our cost for a breast uplift or mastopexy is from £7,595-9,095. For a breast uplift with implants the cost is from £11,495.
The procedure is usually performed under a general anaesthetic at our specialist clinic and usually involves a one night stay in hospital. This cost includes all your consultations before surgery and unlimited appointments following your procedure.
For more information on breast uplift please complete our contact form or telephone us on 0800 001 6688.
Implants that we use at Elite Surgical
Polytech Breast Implants
Polytech's product range consists of around six-hundred implant types. A variety of sizes, textures and profiles are available, including anatomical, tear drop, moderate and high profiles.
Polytech breast implants are filled with silicone gel with a very thick consistency. Due to this high consistency the implants keep their shape and have what is referred to as a 'memory', this means that even if the implants are squashed they will revert to their original shape.
The shell used for the breast implants consists of several silicone-elastomeric layers as well as a special barrier layer to prevent permeation of any silicone components. The surface of the shell can be either smooth or textured, or it can be covered with a layer of Microthane (micro polyurethane foam).
Although Polytech implants have a strong focus on breast implants for women, they also produce implants for men as well as facial, gluteus and calf implants. Custom-made implants can also be provided.
Polytech breast implants are ideal for minimizing the risk of capsular contracture: an abnormal response of the immune system to foreign materials in the human body. The use of Microthane to cover implants reduces the risk of capsular contracture and due to their surface structure, silicone textured implants have a reduced length and orientation of the fibres in the tissue capsule; therefore there is a minimal risk (around 1% after 15 years of implantation) of capsular contracture with these implants.
Polytech breast implants are designed to resemble the natural breast tissue in consistency, feel and movement.
All Polytech implants are CE certified which means that they conform to the latest European rules and regulations
From 2007 patients are offered a lifetime warranty, meaning that their breast implants will be replaced should they rupture or become damaged.
The following profiles are available:
Tear drop (RHT):
An implant with a round base and the highest point of projection in the lower third of the implant. This form resembles a very natural, slightly ptotic breast form.
Anatomical profile (AP):
Highest projection in the lower third; the implant basis is elliptic. This form resembles, similar to the tear drop form, a very natural, slightly ptotic breast form, however, giving more volume to the cranial region.
Moderate profile (RMP):
A round implant with its highest projection in the middle. A moderate profile in relation to the implant volume results in a lower projection than implants with high profile.
High profile (RHP):
A round implant with its highest projection in the middle. A high profile in relation to the implant volume results in a higher projection than implants with moderate profile.
For more information, please visit the www.polytechhealth.com website.
Natrelle™ Implants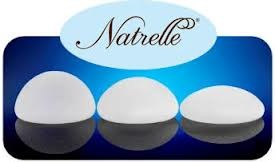 Where quality and shape really matter, then Natrelle™ Breast Implants are the only choice. Manufactured by Allergan, Natrelle™ Breast implants really are the top of our range and offer distinct advantages for the more demanding customer:-
You can choose to upgrade to Natrelle implants at an additional cost;
Range of over 500 implant choices to meet your exact requirements.
4 projections, 4 gel types, smooth or textured surface.
Natural "anatomical" shape option for the natural look or traditional round shape.
Biodynamics® Breast Analysis System for bespoke implant selection with visualisation to enable you to "try on" the new implants and visualise the outcome of surgery.
Allergan lifetime guarantee
Allergan Natrelle™ Breast Implant Information
Allergan Natrelle™ are premium breast implants offering excellent performance, enhanced Lifetime Aftercare cover and a vast array of choice to suit the most demanding customer. The implants are fully endorsed by our team of specialist aesthetic cosmetic surgeons.
The number of women choosing Natrelle™ breast implants continues to grow as more and more people choose to pay a little extra to get exactly what they want with the reassurance of an excellent safety record backed up with Natrelle's own warranty.
For more information please visit the manufacturers website www.allergan.com.