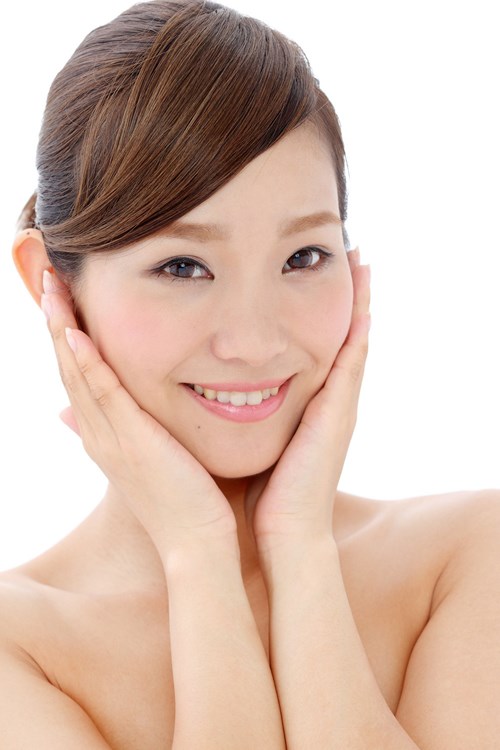 Prominent Ear Reshaping & Correction (Otoplasty)
Prominent ear correction, or otoplasty, is used to re- set the position of prominent ears in both adults and children. The procedure pins the ears back, moving them closer to the head.
The surgery for prominent ear correction can be done as a day case and takes one to two hours. Either local or general anaesthetic can be used. During the procedure a small incision will be made behind the ear, the cartilage is then reshaped to set the ear back. Since only the back is cut, there will be no visible scarring unless you look very closely around the back of the ear.
After surgery, the head will be wrapped in a bandage, to maintain the shape. Patients should take it easy for five to seven days, but may return to normal activities and work or school after that. The ears will be bruised and swollen and it may be a number of months before you can see the final result.
What is ear correction surgery /otoplasty?
Prominent ear correction surgery or otoplasty involves pinning the ear back to a position that is closer to the head. Commonly referred to as 'Bat ears'. A congenital defect seen in many individuals is a prominent ear that appears a little bit detached from the head, giving an appearance that can be improved through prominent ear correction surgery or otoplasty.
Correction of prominent ears
Through a relatively simple procedure, prominent ear correction surgery or otoplasty corrects the position of the ear(s) and pins it back closer to the head. It is usually performed as a day case case often under local anaesthetic or occasionally general anaesthesia. A small incision behind the ear helps to reshape the ear and pull it into position.
Why & who should consider ear correction surgery?
Individuals with congenital defects of prominent ears who look for corrective surgery can look at prominent ear correction surgery or otoplasty to get more desirable positioned and angled ears. This procedure will help restore and correct the position to give the ears a look that is more natural. Prominent ear appearance sometimes looks out of place and can result in diffidence or embarrassment.
Benefits of ear correction surgery
The benefits of prominent ear correction surgery or otoplasty include the following
Correction of ear position
Pinning the ears closer to the head
Well-hidden scar procedure that gives corrected appearance
Helps to present a balanced and symmetrical appearance to the facial features
Helps to opt for hairstyles which may have been avoided due to the size and position of the ears
After the treatment& Recovery time
After prominent ear correction surgery or otoplasty the following should be expected
Full results of the surgery can be witnessed within a few months after the procedure
Post surgery a bandage needs to be wrapped around the head to hold the new position of the ears in place
Bruising and swelling can be experienced after the surgery which will subside with time
Individuals can return to routine a week after prominent ear correction surgery or otoplasty
Recent advances in prominent ear correction surgery or otoplasty have led to the development of a new technique using an implantable device called the Earfold to correct prominent ears under local anaesthetic as a day case in around 15 minutes per ear and not requiring any head bandaging. This Earfold technique is offered by Elite Surgical.
| | |
| --- | --- |
| Operation Time | 1 hour |
| Anesthesia | local or general |
| Nights in hospital | Day case |
| Common Risks | bruising, swelling, temporary numbness, temporary skin irregularity |
| Uncommon Risks | infection, excessive scarring, asymmetry, bleeding, permanent numbness, recurrence |
| Pain and discomfort | 3 – 7 days |
| Follow-up after surgery | 1 week, 3 months |
| Time off work | 1 – 2 weeks |
| Sports | 2 weeks walking |
| | 4 weeks – jogging |
| | 6 weeks – everything |
| Result | 12 weeks until final result scars continue to improve over 18 months |
What happens at my first consultation?
During your consultation it is very important that you fully discuss the the pros and cons of your procedure. Your surgeon will discuss the procedure in full including any risks involved in addition to the likely outcome.
What should I look for when choosing a surgeon?
You should ensure that the surgeon has all the relevant qualifications and accreditation.It is also important to establish just how many procedures the surgeon has carried out. Our surgeon is UK accredited and is a fully-qualified GMC registered Consultant Plastic, Cosmetic Surgeon, he is a member of the British Association of Aesthetic Plastic Surgeons (BAAPS) in addition to being a member of the British Association of Plastic, Reconstructive and Aesthetic Surgeons (BAPRAS). Our surgeon is also a member of the American Society of Plastic Surgeons (ASPS), the Association of Breast Surgery (ABS) and the British Association of Surgical Oncology (BASO). Our surgeon has also been awarded prestigious fellowships including Royal College of Surgeons of England FRCS (Eng), Royal College of Surgeons in Edinburgh (FRCSEd) and a specialist fellowship in Plastic, Reconstructive and Aesthetic Surgery. Our lead surgeon is fully trained, qualified and experienced and would be entitled to hold a substantive NHS Consultant Plastic Surgeon post in the NHS As well as the accreditation's and qualifications it is also important that you develop a good rapport with your surgeon and that they understand fully what you hope to achieve from the operation and also your desired appearance following your micro lift surgery.
What support can I expect when making the decision to have surgery?
You can expect ongoing support and access to our surgeon if you  wish.  Our partners The Wright Initiative can offer psychological support.
What results should I expect?
See our before and after photos in this section.
What are the costs associated with Prominent ear correction?
Our cost for a prominent ear correction is  £4,995.
The procedure is usually performed under a local or general anaesthetic at our specialist clinic and usually involves a one night stay in hospital.
This cost includes all your consultations before surgery and unlimited appointments following your procedure.
For a consultation please complete our contact form or telephone 0800 001 6688