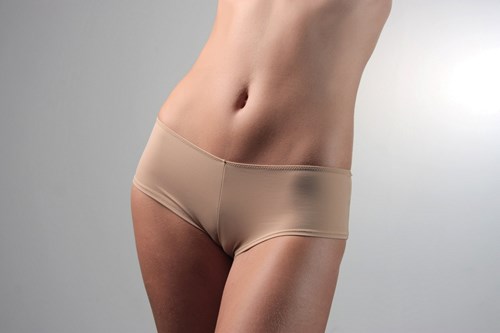 Liposuction (Fat Removal Surgery)
Liposuction is a procedure that can change body shape by removing unwanted body fat that is resistant to weight-loss or healthy eating. The procedure can be used on almost any part of the body and as long as you maintain a healthy weight the results are long lasting.
Liposuction takes between one and two hours and is usually performed as a day case. Your wounds will be closed with dissolving sutures, glued and finally taped. You can shower from the morning following your surgery (avoid baths for the first four weeks).  You should expect some bruising and swelling. A compression garment should be worn for at least six weeks after surgery. Strenuous exercise or heavy lifting should be avoided for four to six weeks.
What is liposuction surgery?
Full body liposuction surgery involves a procedure of extracting fat or sucking it out of areas of the body where fat is in excess. Despite best efforts in dieting or exercising, some areas of the body may not give up fat accumulated. This can then only be removed surgically; through full body liposuction surgery which can be used to target resilient areas of fat from any portion of the body.
Different techniques of liposuction surgery
The main techniques used in full body liposuction surgery are high pressure water jets, ultrasound or power assisted. The fat cells in the targeted area are agitated through one of the methods mentioned above. An incision is made in the targeted area and tubes are inserted which suck out the loosened fat.
Operation Time
1 – 2hrs
Anesthesia
general
Nights in hospital
day case or 1
Common Risks
bruising, swelling, temporary numbness, temporary skin irregularity
Uncommon Risks
infection, excessive scarring, asymmetry, bleeding, permanent numbness, permanent nerve damage, fat necrosis, skin dimpling or contour irregularity
Pain and discomfort
3 – 7 days
Follow-up after surgery
1 week, 3 months
Time off work
1 – 2 weeks
Sports
2 weeks – walking
4 weeks – everything
Result
12 weeks until final result
scars continue to improve over 18 month
Liposuction involves removing fat via a cannula, a hollow metal tube, which is passed through the fatty tissue. The fat may be drawn out by attaching a pump to the cannula which creates a vacuum. This technique is called suction assisted liposuction (SAL). A motor may also be used on the cannula that causes it to move back and forth which loosens the fat. This is called power assisted liposuction (PAL). Fat cells may also be broken down by using an ultrasonic generator which produces high frequency sound waves. The fat is then removed by SAL. A laser can also be used to break down the fat cells. Another method is Bodyjet Liposuction, a water jet spray is used to gather and remove fat cells. The advantage of this technique is that it causes less trauma to the tissues which can mean a quicker recovery.
Who should consider liposuction surgery?
The ideal beneficiaries of full body liposuction surgery are individuals who have excess fat in various parts of the body. Many individuals find it difficult to shed excess fat despite following procedures such as exercises and dieting.  Individuals can look at targeted reduction of fat from specific areas of the body using liposuction.
Benefits of liposuction surgery
Conducted over multiple sessions it is possible with full body liposuction surgery to gradually reduce the fat from various parts of the body safely.
A combination of full body liposuction surgery and the right dietary habits and exercise can help individuals get into shape easily.
Full body liposuction surgery helps to prevent the onset of diseases associated with obesity and poor health, by assisting many patients in improving their body habitus.
Preparing for surgery
Preparation for full body liposuction surgery should ideally involve the following as it is performed under general anaesthesia
Abstain from alcohol for a week and smoking for a month prior to the surgery
Share detailed medical history with specialist prior to procedure
Be ready to go on painkiller medications after the surgery
Be prepared to stay away from work for at least two weeks
What happens at my first consultation?
During the initial consultation, you will be able to discuss what you would like to see improved. Pictures may be taken of the areas that you would like treated. This will help your plastic surgeon to understand your expectations and what can realistically be achieved.
What happens after my first consultation?
You will meet with our surgeon to discuss the pros and cons of your procedure. In this consultation it is very important that you feel you have time to adequately explain to your surgeon your aims from liposuction surgery. There will a fourteen day 'cooling off' period for reflection on your consultation before you make the decision on whether to go ahead with surgery.
What should I look for when choosing a surgeon
You should ensure that the surgeon has all the relevant qualifications and accreditation.It is also important to establish just how many procedures the surgeon has carried out. Our surgeon is UK accredited and is a fully-qualified GMC registered Consultant Plastic, Cosmetic Surgeon, he is a member of the British Association of Aesthetic Plastic Surgeons (BAAPS) in addition to being a member of the British Association of Plastic, Reconstructive and Aesthetic Surgeons (BAPRAS). Our surgeon is also a member of the American Society of Plastic Surgeons (ASPS), the Association of Breast Surgery (ABS) and the British Association of Surgical Oncology (BASO). Our surgeon has also been awarded prestigious fellowships including Royal College of Surgeons of England FRCS (Eng), Royal College of Surgeons in Edinburgh (FRCSEd) and a specialist fellowship in Plastic, Reconstructive and Aesthetic Surgery. Our lead surgeon is fully trained, qualified and experienced and would be entitled to hold a substantive NHS Consultant Plastic Surgeon post in the NHS As well as the accreditation's and qualifications it is also important that you develop a good rapport with your surgeon and that they understand fully what you hope to achieve from the operation and also your desired appearance following your surgery.
What does a liposuction involve?
The fat cells are broken up using high-frequency vibrations, high-pressure water jet or a laser pulse. A small incision is made and a suction tube is inserted. The tube is used to loosen the fat which is then sucked out.
What are the possible risks associated with liposucton surgery?
Common risks; bruising, swelling, temporary numbness, temporary skin irregularity
Uncommon risks; infection, excessive scarring, asymmetry, bleeding, permanent numbness, permanent nerve damage, fat necrosis, skin dimpling or contour irregularity
What results can I expect from liposuction surgery?
Liposuction surgery usually improves contours.  It may be several months before you can see the final results of your surgery. The small incisions will fade over time. The results are usually long-lasting, but can be affected by weight gain.
What support can I expect when making the decision to have surgery?
You can expect ongoing support and access to our surgeon if you  wish. Our partners The Wright Initiative can also offer psychological support.
What happens on the day of my surgery?
You will be given medication to make the procedure more comfortable. Local anesthetic and intravenous sedation may be used. In some cases general anesthetic may be required. During the operation, monitors are used to check your heart, blood pressure, pulse and the amount of oxygen circulating in your blood. After surgery is completed, you will be taken into a recovery area where you will be closely monitored. You will  be wearing a compression garment. You may experience some minor pain and discomfort. You will probably be able to go home the same day, but some patients may stay  in the hospital overnight.
What recovery should I expect?
The first few days after surgery, you should rest. Elevate the body part if possible, You must not take aspirin or certain anti-inflammatory medications. You will need to wear a support garment. There will be bruising and swelling. Bruising usually disappears within seven to ten days. The swelling lasts longer. Stitches are removed after a week. Straining, bending over and lifting should be avoided for a few days. You will be able to resume  normal activities within seven to ten days.
What results can I expect?
Check out our before and after photos in this section.
After the treatment& Recovery time
On conclusion of full body liposuction surgery you need to be prepared for the following:
Bruising and swelling in the area that may last for 2 to 3 weeks
Numbness in the area where the incisions were made and fat harvested
Small scars where the incisions were made, which will fade over time
Skin may give the appearance of dimples which is temporary
Risk & precaution to take
The risks associated with procedures performed under general anaesthesia apply to full body liposuction surgery. It is possible to reduce exposure to risk by taking the following precautions:
Share detailed medical history with specialist prior to procedure
Be ready to go on painkiller medications after the surgery
Be prepared to stay away from work for around two weeks
Our cost for a Liposuction is from £2,999.
The procedure is usually performed under a local or general anaesthetic at our specialist clinic and can involve a one night stay in hospital.
This cost includes all your consultations before surgery and unlimited appointments following your procedure.
For a consultation please complete our contact form or telephone 0800 001 6688